Sponsor :
Blogsilog

Contest URL :
Birthday Game

Deadline :
September 1 at 11:59pm (-7 GMT)
Announcement of Winners :
September 2, 2008 (Chikai's bday!).
Method :
Not Mentioned

Payout :
via Paypal


Prizes. (At stake = $26)

Two players will win $10 each and another player will win $6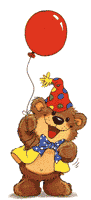 Mechanics.

1. Blog about the contest. At the bottom of your entry, list down all Chikai's blogs and link them to their respective URLs.
2. Leave a comment on the contest post. Every blog entitles 1 entry.
Below are the blogs by Chikai :
BLOGSILOG
Cherry's Comfort Zone
Thinking Out Loud
DigiScrapz: Captured Memories
Buzzy Me
Wishing and Hoping
Fab Finds, Etc.